About the Friends of Blackwater
* Friends Receive Commendations for their 30th Anniversary! *
The Friends of Blackwater is a nonprofit citizens support group founded in 1987, assisting Blackwater National Wildlife Refuge (NWR) in Cambridge, Maryland, and the Chesapeake Marshlands National Wildlife Refuge Complex to carry out their educational, interpretive, and public use missions. Currently our ranks include almost 800 individuals, companies, organizations, and agencies who have helped us become one of the preeminent voluntary conservation organizations in our area. The Friends of Blackwater are part of the larger network of over 200 Friends groups that support the National Wildlife Refuge System around the country.
Members of the Friends of Blackwater exercise varying degrees of involvement, although many members find satisfaction in volunteering their time to help the group in its various activities, such as operating The Eagle's Nest Book and Gift Shop in the Blackwater NWR Visitor Center. All proceeds from the gift shop go toward purchasing items or services that are not funded by the Department of Interior.
As federal budgets shrink, groups like the Friends of Blackwater are more essential than ever in helping to protect treasures such as Blackwater NWR. Take a moment to explore this section of our website and learn more about our current projects, how to become a member or a volunteer, and how to get our newsletter.
---
Friends of Blackwater Board of Directors
Rick Abend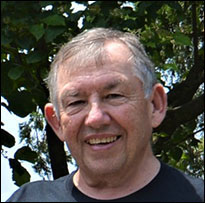 Rick has been on the Friends of Blackwater Board since 2005, served as Vice-President since 2006, and now as President since October 2013. With an avid interest in forestry and wildlife management, Rick also serves on the Dorchester County Forestry Board, the Maryland Tree Farm Committee, and supports the Maryland Woodland Stewards Program. A lifelong Maryland resident, Rick had a 30-year federal career with the National Security Agency, holding both technical and managerial positions in the signals analysis field. In the U.S. Air Force, he worked on various aircraft weapons systems. Rick also served on the Board of Directors of Hull Federal Savings Bank in Baltimore, Maryland, for many years. After retiring in 1997, Rick moved to "Abend Hafen" (German for "Evening Haven"), a farm he has owned in Madison, Maryland, since 1972. In 2006, he married his wife, Kathy, and they enjoy managing their farm, hunting, wildlife photography, and conservation education. They were recently honored as the 2014 Maryland Outstanding Tree Farmers of the Year.
Friends of Blackwater Role: President, Executive Committee; Projects Committee Chair; Personnel Committee Chair
Janet Shields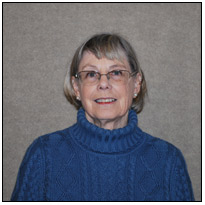 Janet began volunteering at Blackwater NWR in 2010, working in the butterfly garden on Tuesday mornings. In 2011, she began working in the Visitor Center, and today, typically staffs the Visitor Center twice a week. Janet's very willing to share her knowledge of local area bird life to visitors and often pulls out a field guide or photo to help visitors identify the birds they have seen on the Refuge. In 2012, Janet also volunteered to take on the duties of Membership Chair for the Friends of Blackwater and also became our Vice President in October 2013. Janet has been a tremendous asset to the volunteer corps at Blackwater NWR.
Friends of Blackwater Role: Vice-President, Executive Committee; Membership/Donations Committee Chair
Janet Kerr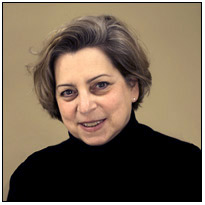 A native New Yorker, Janet relocated to Maryland to attend graduate school at the University of Maryland at College Park. After working as a molecular biologist at NIH and a biotech patent examiner at the USPTO, Janet retired to the Eastern Shore of Maryland with her husband where she became a photography enthusiast. Because of the wildlife viewing and the marshland vistas, visiting Blackwater NWR, camera in hand, became commonplace. To share her enthusiasm for the Refuge, Janet began volunteering at the Visitor Center in 2013. She joined the Friends of Blackwater in early 2015, serves as Secretary of the organization, and is involved in fundraising for projects and special events designed to enhance the visitors' experience at the Refuge.
Friends of Blackwater Role: Secretary, Executive Committee; FOB Historian
Ron Ketter
Ron and his wife, Janet, moved to the Eastern Shore just outside of Easton in 2016, where they enjoy birdwatching, gardening, camping and hiking. They immediately joined the Friends of Blackwater and started volunteering. Ron joined the Board in 2017, as Treasurer. He has a lifelong interest in nature and conservation, both in his personal and professional life. He retired from the U.S. Forest Service in 2015, where he served in their D.C. Headquarters as Director of Strategic Planning, Acting Budget Director, and Chief of Staff to the Chief Financial Officer. He also spent four years in California as Deputy Regional Forester in the Pacific Southwest Regional Office. Ron's other volunteer activities include monitoring the Tred Avon River quality for the Midshore Riverkeepers Conservancy and monitoring bird migration at Pickering Creek's Audubon Center. He is a certified Master Naturalist, completing the Maryland Master Naturalist program in July 2017. Ron also enjoys nature photography, primarily capturing pictures of birds and other wildlife in their native settings.
Friends of Blackwater Role: Treasurer, Executive Committee; Budget and Finance Committee Chair
Beth Burgess
Inspired by a wonderful science teacher in middle school to learn more about the natural world, Beth went on to study Environmental Education and Park Management at University of Maryland. She then served as Outreach Coordinator at the National Aquarium in Baltimore, bringing the aquarium to schools throughout the state of Maryland and parts of Virginia and Pennsylvania. After taking time out to raise her son and adapt to the loss of her legs, she continued her desire to educate children and adults about the environment by volunteering at Blackwater NWR, after her son started school. Her skills were quickly put to work coordinating and developing new environmental education programs for the 4th and 6th grade Dorchester County Public School (DCPS) students. She joined the Board as Environmental Education Committee chair to ensure that every 4th and 6th grade student with DCPS visits the Refuge every year. She has also worked as seasonal staff for Blackwater NWR, during which time she developed the "Habitat Puppet Show" that has been presented at the Easton Waterfowl Festival as well as during the annual Blackwater NWR Eagle Festival.
Friends of Blackwater Role: Director; Environmental Education Committee Chair
Lisa Mayo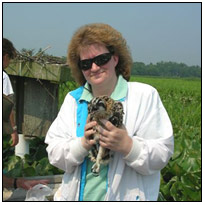 Lisa began her volunteer service in 2000 with the Friends of Blackwater. She designed the Friends' first website and helped bring the Blackwater Osprey Cam and Eagle Cam to the Internet back when raptor cams were a new innovation on the Web. In 2016, she redesigned the Friends' website to make it mobile friendly. Currently she also serves as the social media manager for the Friends and manages their Facebook, Twitter, and YouTube accounts, while also writing the Friends' email newsletter as well as annual blogs for both the Osprey Cam and Eagle Cam seasons. In her full-time job, Lisa is a communications manager with a government contracting firm in Bethesda, Maryland, where she designs websites, publications, and communication campaigns for federal clients such as the U.S. Environmental Protection Agency.
Friends of Blackwater Role: Director; Website/Social Media Committee Chair
Harry Heckathorn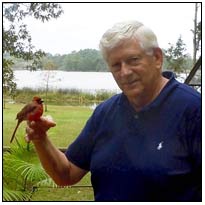 Harry spent much of his youth enjoying fishing, camping and seasonal outdoor sports in Minnesota. An influential high school biology teacher encouraged him to join the Conservation Club and provided an opportunity to work on a tree farm. But it was the night sky and the launch of the first Sputnik that provided the inspiration for Harry to pursue a science career involving space—first in astronomy and then in space science and rocketry. He earned his doctorate in astrophysics in 1970, held a post-doctoral position at what was then NASA's Manned Spaceflight Center in Houston, worked in the Physics Departments of the University of Houston and Johns Hopkins University, and worked 25 years in the Space Science Department of the Naval Research Laboratory where he developed astronomical instruments for use at terrestrial observatories, on sounding rockets, and on the Space Shuttle. With the demise of the Space Shuttle Challenger he became interested in rocketry and missile defense and managed the development and use of simulation software and data archiving and retrieval facilities for the Missile Defense Agency. Now, with his feet firmly planted in Dorchester County, Maryland, Harry has taken the opportunity to return to the conservation activities of his youth.
Friends of Blackwater Role: Director; Scholarship Committee Chair
Sue Fischer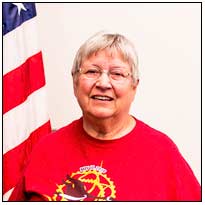 Sue Fischer grew up as an Air Force brat and moved around a lot—spending most of her childhood in the Midwest and overseas. Once the moving bug hits, it is hard to stay in one place but at the advanced age of 30, she finally finished college and lit in northeastern Washington State where she and her former husband joined the hippie movement and built and lived in a cabin in the woods with electricity, but no running water. After several years of that paradise, which included skiing in and out to work everyday, she moved to Spokane where she taught elementary school for the next 20 years. Love brought her to Cambridge five years ago when she reconnected with her current wife, Kit Bradshaw, at the end of a cross country bike trip. They now live between Cambridge and Hurlock on Aeberle Road with 9 cats and four dogs. As an elementary teacher, Sue has been involved in Environmental Education for many years, which is what brought her to Blackwater NWR as a volunteer when she came to live in the area.
Friends of Blackwater Role: Director; Bookstore Manager Committee Chair; Environmental Education Committee
Tweet